Shapton Glass Stone 16000 Grit (chipped)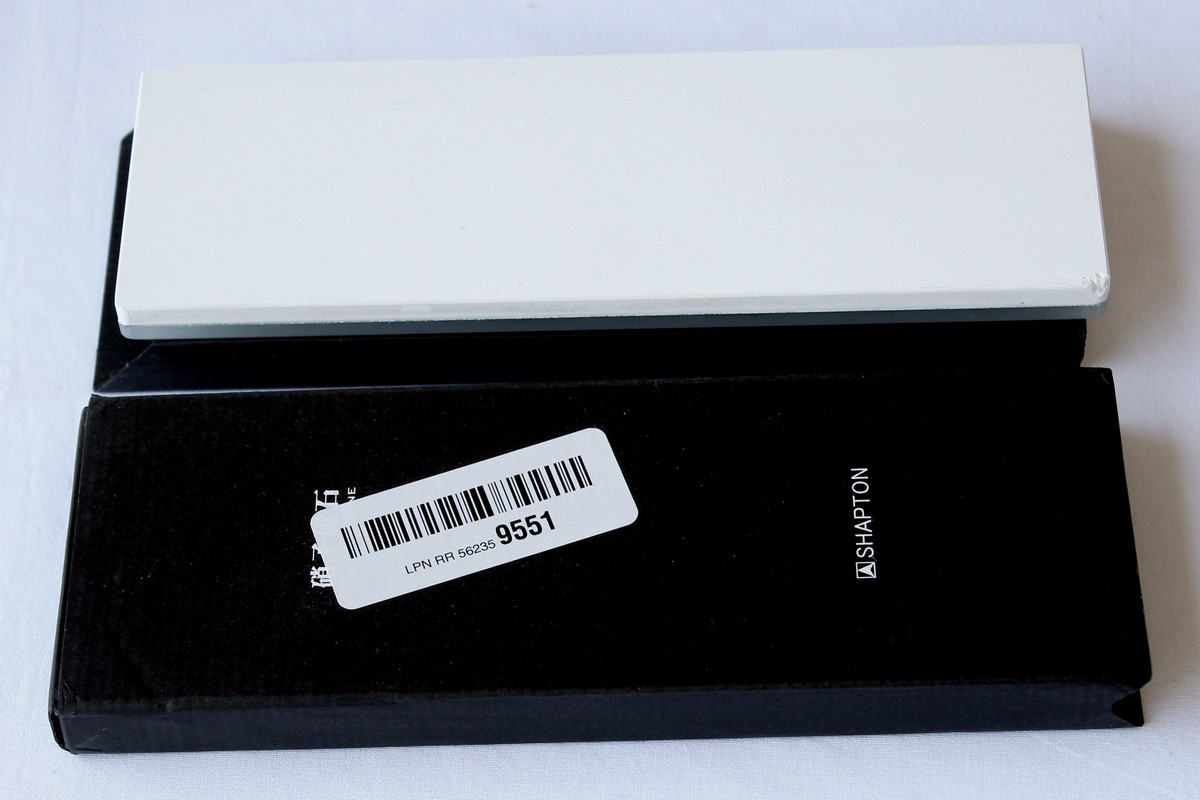 Shapton Glass Stone 16000 Grit - Condition: Chipped Save $40.00
This stone has a very small chip in the bottom-right corner. The photo is of the actual stone (not a stock photo). (click on the thumbnail to enlarge the image) The stone has never been used.
The regular price is $149. We are listing this item at $109. It was returned to us in it's original packaging. When placed beside a brand new set of stones there appears to be no wear on the stones. Our guarantee and return policy applies to this item.
Shapton Glass Stone 16000 Grit
The Shapton Glass Stone 16000 grit is unequaled by other water stones. The high concentration of ceramic particles results in fast honing unmatched by competitors.
The Shapton 16000 is a very fine grit and leaves a mirror polish on knives and tools.
Shapton Glass Stones feature the highest quality ceramic abrasives on the market and are designed for fast honing and low maintenance.

Size: 8 1/4" x 2 3/4"
Grit: 16000
Unequaled quality