Shapton Lapping Plate - Like New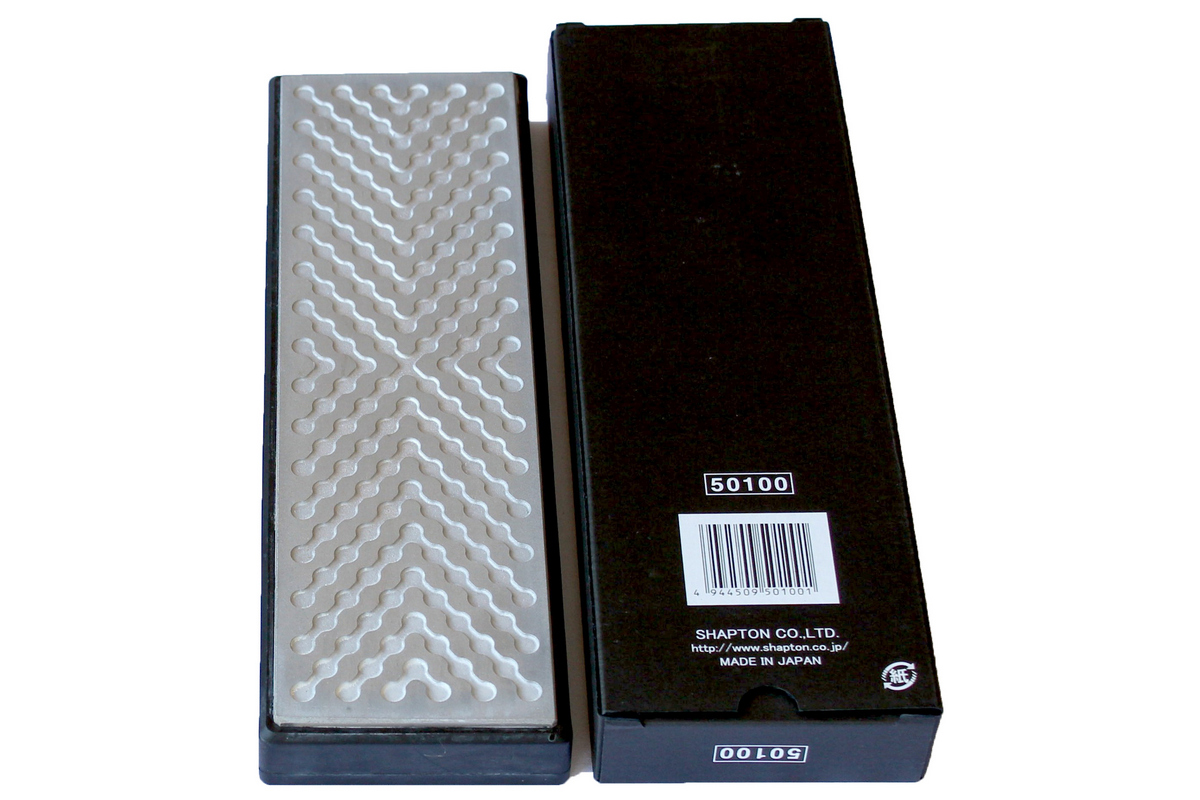 Shapton Lapping Plate - Condition: Like New Save $100.00
This plate does not appear to have been used at all. If it was, it was used very little.
The regular price is $379. We are listing this item at $279. It was returned to us in it's original packaging. When placed beside a brand new plate there is no visible difference. We have tested it and it is dead flat. Our guarantee applies to this item.
The Shapton Lapping Plate is guaranteed flat to within +/- 5 micron and works on all waterstones. No other flattening stone is measured in microns.
The Shapton Lapping Plate is the best way to assure your stones remain flat. The diamonds will flatten your stones quickly and not much time or pressure is needed.
The Shapton Lapping Plate will flatten all water, oil and ceramic stones.

Size: 3" x 10".
Guaranteed flat to within +/- 5 microns.
Instructions Included